Purchase Dental Practice: Why A Dental CPA Is Used When Buying A Dental Practice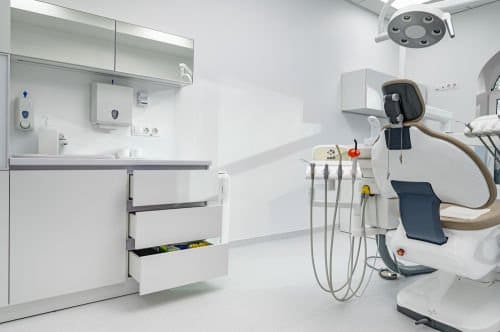 Purchase Dental Practice
When you think of purchase dental practice, you certainly with some relevant industry background. Similarly, seeking help from a professional that offers the same industry experience would make the whole purchase process easier for you.
A dental CPA comes with an accounting qualification as well as dental industry experience. A CPA would ideally communicate effectively on your behalf with the seller. Thus, the role of a CPA starts with finding a suitable dental practice for you to completing the sale agreement to purchase dental practice.
Why Use a Dental CPA to Purchase Dental Practice?
Purchasing a running and successful dental practice business may seem an easy task. Practically, it requires expertise and in-depth knowledge of transaction advisory and the dental industry. A dental CPA is in a unique position to offer you both skills required to complete the transaction.
Here are a few key reasons to partner with a dental CPA when purchasing a dental practice.
Finding the Right Dental Practice for You
Dental CPAs can help you find the right dental practice. That's the foremost task that you can outsource to a dental CPA. A Dental CPA works with several dental practices for accounting and taxation services.
CPAs also offer transaction advisory services for buying or selling a dental practice. Thus, a dental CPA would be in an ideal position to find the right dental CPA practice for you.
Entity Restructuring
Although it isn't a legal requirement, you may need to restructure the entity ownership structure. Previous owners might have a different entity structure that suited their interests.
A dental CPA can offer expert advice on the right entity structure for you. It will have direct tax and profitability implications for your business in the long run. Hence, expert advice is essential for making an informed decision on the right entity structure for your newly purchased dental practice.
Due Diligence on the Dental Practice
You cannot perform due diligence on a dental practice unless you possess the right skills. A dental CPA is equipped with the right resources and access to the under-consideration dental practice to perform the due diligence on it.
The due diligence process would include:
Recent and historic balance sheet performance.
Recent and historic income statement, cash flow, and owner's equity statements.
Financial analysis on key performance indicators such as revenue break-down, overheads, debt-to-equity ratio, and so on.
Analysis of the dental practice's existing and new patients.
Detailed reports on patient demographics.
Fluctuations in the revenue streams or patient visits.
Dental Practice Valuation
Purchase Dental Practice | Business valuations are an expert's job anyway. Evaluating a dental practice requires financial and industry expertise. A dental CPA with in-depth knowledge of the dental industry can appraise the valuation of the practice efficiently.
A dental practice owns a large proportion of assets in intangibles such as goodwill and customer retention. Measuring these intangibles and matching them against other assets of the business requires a special skill set.
Offer and Negotiations
Once you approve the right dental practice, you'll need to make a suitable offer to the seller. Sending the right offer to the seller brings the other party to the negotiation table. You can then negotiate effectively with the seller to reach an agreement. A dental CPA with transaction advisory experience can prove an ideal choice for you at this stage too.
Securing Finances for the Deal
You can secure the finances for the purchase dental practice deal by yourself as well. However, consulting a dental CPA would offer you expert advice on some key measures. For instance, you can decide between variable or fixed-interest rate loan packages. Also, you can consult a CPA on keeping the gearing ratio of the business to an acceptable level.
Transition Process
Once both parties reach an agreed price, it's time to move the transition process. At this stage, you'll ideally collaborate with the dental CPA, Attorney, and other stakeholders simultaneously. However, the dental CPA can lead the transition process as most of the issues at this stage revolve around financial measures.
You can ensure a smooth transition process by verifying the legal documents as well as the financial statements of the business. A dental CPA can verify the accuracy of the financial documents of the dental practice for you.
Sale Agreement and After-Transition Process
Finally, when it comes to the formal sale agreement, you'll need help from a CPA as well as an Attorney. A dental CPA would offer expertise on key financial measures to be included in the sale agreement. For instance, transfer of ownership rights for all assets, liabilities, contracts, leases, rentals, and so on.\
Learn More About Purchase Dental Practice
Call Ash Dental CPA today. New clients are welcome. Book online here.