Dental Accounting
Wasilidas & Kulik CPA PC offers dental accounting services for practices of all sizes. We understand that dental practices have a unique dynamic. Financial challenges are common within the dental industry, especially with an ever-changing market. Therefore, entrusting your success to an experienced dental CPA is important. Our accounting services are tailored to meet your short term and long term goals. Allow us to make your practice profitable with our qualified team and years of experience. We provide realistic solutions that significantly impact your success. Learn more below and get started today.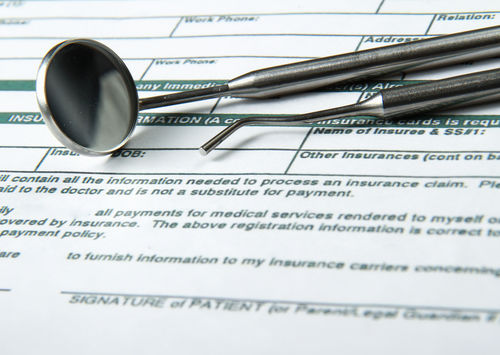 Dental Accounting Services Include the Following:
- New Practice Start-Up Planning
- Dental Practice Benchmarking
- Office Operations Assessment
- Cost Control and Revenue Increase Strategies
- Business Planning
- Merging and Acquisition Guidance
- Tax Planning Strategies
- Tax Preparation and Filing
- Forecasting Tax Obligations
- IRS Audit Representation
- Dental Practice Management Consulting
- Practice Start-Up
- Incorporating Dental Practices (New and Existing)
- Strategic Planning for Short and Long Term Goals
- Overhead Analysis
- Capital Acquisition
- Operational Analysis and Recommendations of Improvement
- Business Plans
- Equipment Acquisition
- Cash Flow Maintenance
- Forecasting and Budgeting
- Interim Financial Statements
- Payroll Processing
- Scheduling Timely Payroll
- Federal and State Payroll Tax
- Payroll Reports
- Accounting Summary Reports
- W-2, W-3, and 1099 Processing
- Worker's Compensation Auditd
- Process Unemployment Claims
Contact Wasilidas & Kulik CPA PC
Our team is qualified to manage new and existing dental practices. Whether you are opening your first office, purchasing an existing one, or merging offices, rely on the experts at Wasilidas & Kulik CPA PC. Our 20 years of experience includes working alongside dental professionals with various backgrounds. We have worked with prosthodontists, cosmetic dentists, general dentists, orthodontists, endodontists, oral surgeons, and more. Your dental practice is unique and so are your goals. Allow us to help you achieve success by booking a complimentary consultation today. Call (508) 458-6789 or book online. You may also visit us at 945 Concord Street #100A Framingham, MA 01701.
We proudly service the following areas and more:
Ashland
Framingham
Holliston
Hopkinton
Marlborough
Midfield
Natick
Northborough
Sherborn
Southborough
Sudbury
Wayland
Wellesley
Westborough
Weston