Dental Bookkeeping
Dental Bookkeeping
Bookkeeping is essential for any business, especially for dentists. Dental practices, whether small or large, need to maintain their financial records. Wasilidas & Kulik CPA PC offers bookkeeping designed for dentists. We understand how busy a practice can be and maintaining financial records should be properly handled. Although some dentists attempt to manage this on their own, we advise against it. Bookkeeping needs to be managed routinely to protect your revenue and avoid interruptions with cash flow.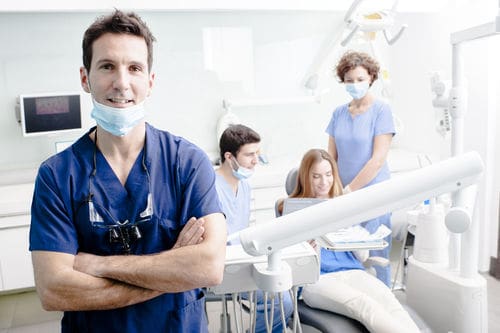 Whether your practice is new or already established, a bookkeeper is a great asset to your success. You already have a lot of responsibilities during and after work hours. Counting numbers and researching transactions should be left to a professional. Someone that is certified and experienced. Wasilidas & Kulik CPA PC not only has over 20 years of experience but we will tailor your bookkeeping service to meet your needs and budget.
Our bookkeeping service includes documenting sales, expenses, reconciling bank statements, generating reports, and more. We highly recommend new practice owners to begin their business with a bookkeeper. It avoids costly financial mistakes from the beginning. In addition, accurate monthly statements provide valuable information about your growing practice. For example, practice owners can use them for partnership opportunities or in the event of an audit. Existing practices can benefit from our bookkeeping service as well. If you currently have a bookkeeping service elsewhere, we can further discuss how our services will benefit your growing business.
Contact Us for Dental Bookkeeping
Wasilidas & Kulik CPA PC offers bookkeeping for dental practices of all sizes. Experience a better service by contacting our team today. We offer complimentary consultations to demonstrate how your business will succeed with us. Also, we will recommend the best solutions to meet your short and long term goals. Call (508) 458-6789 or book online. You may also visit us at 945 Concord Street #100A Framingham, MA 01701.
We proudly serve the following areas and more:
Ashland
Framingham
Holliston
Hopkinton
Marlborough
Midfield
Natick
Northborough
Sherborn
Southborough
Sudbury
Wayland
Wellesley
Westborough
Weston