Dental Practice Management and Consulting
Practice Management and Consulting
Dental practices of all sizes have daily management challenges. In addition, these challenges can hinder short and long term goals. Wasilidas & Kulik CPA PC highly recommends dentists to seek dental practice management and consulting. This service assists dentists with staying focus on their goals by managing their practice effectively and efficiently. Our HIPAA consistent consulting service has improved our clients' practices across the board. Learn more below and improve your practice today!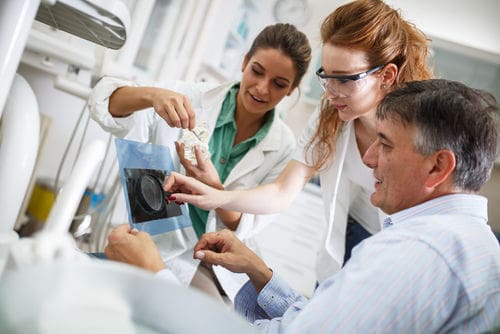 Our team conducts a comprehensive analysis of your practice. We will identify necessary operational changes. Then, we recommend improvements based on your needs and overall goals. For example, the team reviews current method of record keeping and highlight unnecessary expenses. Our ultimate goal is to improve operational efficiency that allows business development.
Many of our clients are also professionals interested in practice transitions such as merging, acquiring, and succession planning. These types of business deals are beneficial for any dentist and should involve an experienced dental CPA. Our team has many years of experience with dental practice transitions. Allow us to guide you and make these business decisions simple to accomplish.
Our Dental Practice Transition Service Includes:
Practice Merge
Practice Acquisition
Partnerships
Purchase Agreements
Practice Restructure
Litigation Support
Succession Consulting and Planning
Contact Wasilidas & Kulik CPA PC
Speak to our team about improving your practice's operational procedures. Our team will offer suggestions that are HIPAA consistent and increase productivity. Also, those interested in merging, acquiring, or partnering should consult with Wasilidas & Kulik CPA PC. Only an experienced professional should advise you throughout the process. Contact us. We have over 20 years of experience and are qualified to assist you. Call (508) 458-6789. You may also visit us at 945 Concord Street #100A Framingham, MA 01701. In addition, interested dentists can request a complimentary consultation by clicking here. Wasilidas & Kulik CPA PC will confirm your appointment shortly.