A Guide to Buying or Selling a Dental Practice: Factors to Consider for a Successful Transition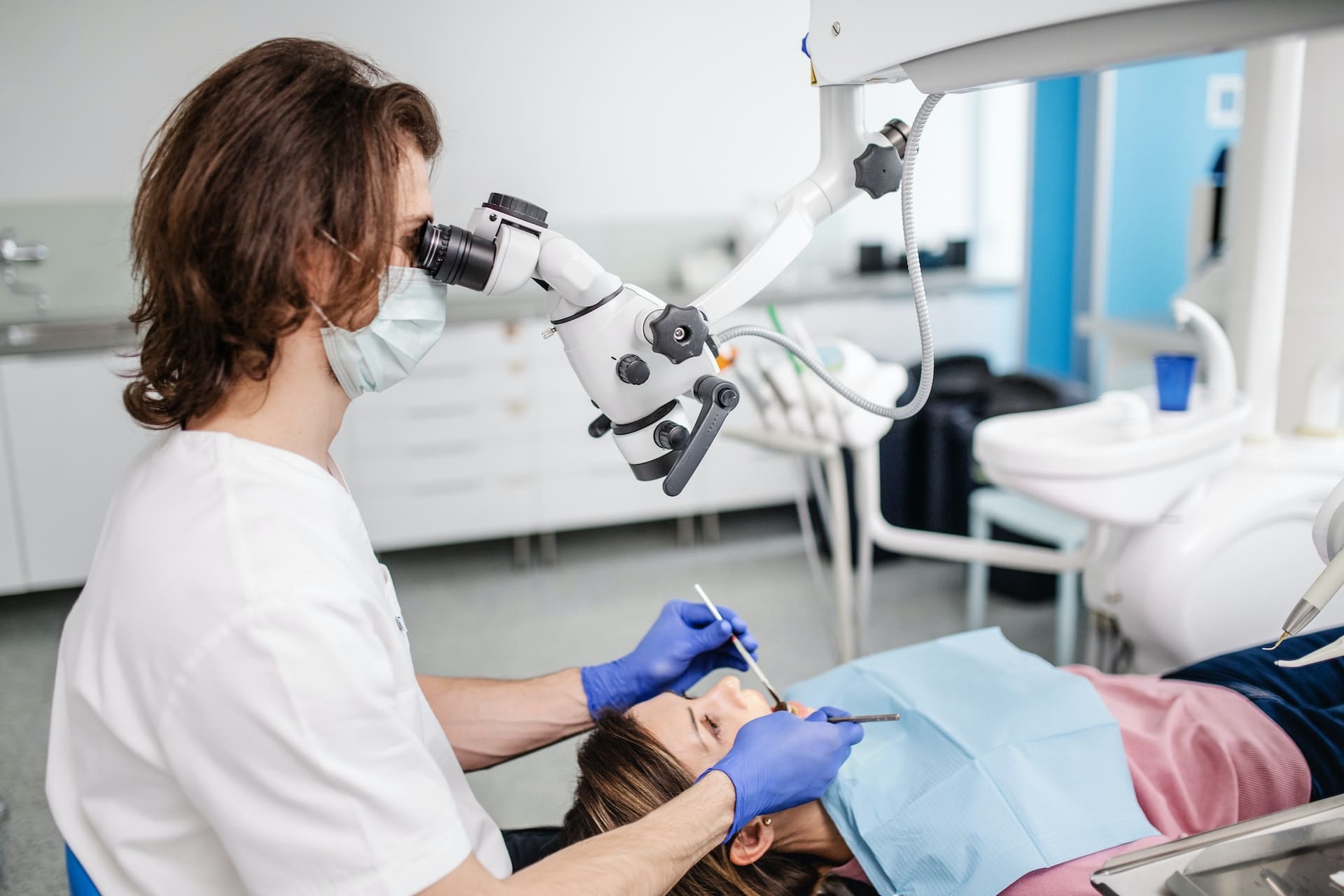 Whether you are a dental professional looking to purchase your first practice or an experienced practitioner considering selling your existing practice, navigating the buying and selling process can be both complex and overwhelming. Ensuring a successful transition requires considering several factors, such as proper valuation, effective negotiation, and understanding contractual complexities.
Working with trusted professional advisors like Ash Dental CPA can help ease this process and pave the way for a smooth and profitable transition.
Ash Dental CPA is a reputable firm specializing in comprehensive financial and business advisory services aimed at helping dental practitioners in the United States maximize their profits and improve their business operations.
Our services include dental practice valuation, tax planning and preparation, wealth management, and various business consulting services tailored specifically for the dental industry.
In this blog post, we'll delve into crucial factors that dental practitioners must consider when buying or selling a practice. We'll discuss the importance of dental practice valuation, understanding the financial health of the practice, assessing the practice's strengths and weaknesses, and the significance of due diligence in the acquisition or sale of a dental practice.
Additionally, we'll explore the advantages of partnering with Ash Dental CPA, which offers specialized expertise and guidance throughout the process, ensuring a seamless and successful transition.
By the end of this comprehensive guide, you'll be well-equipped with valuable information, insights, and professional advice to navigate the intricate process of buying or selling a dental practice. So, let's dive in and explore the world of dental practice transitions, uncovering the strategies, tips, and best practices that will help you make confident, informed decisions every step of the way.
Assessing Your Dental Practice's Value: Key Factors to Consider
As the first essential step for selling your dental practice is determining its value, it's crucial to understand the key factors involved. A comprehensive evaluation involves analyzing various aspects of your practice to derive an accurate fair market value. Here are the important factors to consider during assessment:
Financial Performance: A thorough review of your dental practice's financials, including income and expense statements, profitability, and growth trends, is essential. This analysis of financial data offers valuable insights into the practice's strengths and future potential.

Patient Demographics: The size, diversity, and loyalty of your patient base are crucial components of your practice's value. A stable and growing patient base with consistent repeat visits demonstrates strength and reliability.

Dental Equipment and Technology: Assess the condition and relevance of your dental equipment and technology. State-of-the-art tools and modern technology can significantly enhance your practice's overall value.

Location and Facilities: Consider the location, accessibility, and visibility of your practice, as well as the condition and layout of the office space.
A comprehensive valuation ensures that your dental practice is priced fairly and competitively, attracting qualified buyers and maximizing your return on investment.
Strategies to Enhance Your Dental Practice's Profitability
To maximize the return on your dental practice sale, focus on implementing strategies to increase your practice's overall profitability. Boosting profitability demonstrates growth potential and entices potential buyers. Consider these strategies to enhance your practice's bottom line:
Optimize Operational Expenses: Analyze your practice's expense structure and identify areas where savings can be made. Streamline expenses and diligently manage costs to improve profitability.

Improve Scheduling Efficiency: Efficient appointment scheduling allows you to serve more patients and generate increased revenue. Minimize wait times and optimize your appointment calendar to ensure productivity and patient satisfaction.

Expand Your Service Offerings: Introduce high-demand, high-margin dental services that align with your patient base's needs, such as cosmetic dentistry or specialist orthodontic treatments.

Invest in Marketing: Implement targeted marketing strategies to attract new patients and retain existing ones, thus increasing your practice's revenue and market share.
Preparing for Buyer Due Diligence
Ensuring your dental practice is adequately prepared for buyer due diligence is essential for a smooth and successful sale. Buyers will want to examine various aspects of your dental practice, including financial records, patient data, and legal documents. Here are some tips to streamline the due diligence process:
Organize Financial Information: Compile well-organized and up-to-date financial statements, tax returns, and year-to-date financial data for your practice.

Ensure Regulatory Compliance: Verify that your practice is in compliance with government regulations such as HIPAA and OSHA, as well as any applicable licensing requirements.

Maintain Accurate Patient Records: Keep patient records up-to-date, organized, and easily accessible. Ensure that all patient demographics, medical histories, and treatment plans are properly documented.

Prepare Legal Documentation: Make all necessary legal documents readily available for potential buyers, including contracts, lease agreements, and employee handbooks.
A comprehensive approach to buyer due diligence demonstrates transparency and trustworthiness, expediting the sale process and instilling buyer confidence.
Collaborating with a Dental CPA for a Smooth Sale
Selling a dental practice is a complex endeavor that requires insight into both financial and business matters. Partnering with a dental CPA during the sale process can provide invaluable assistance and support in areas such as practice valuation, tax planning, and buyer negotiation. Here are several reasons to consider working with a dental CPA:
Accurate Practice Valuation: A dental CPA can provide expert guidance on assessing your practice's financial health and determining its fair market value.

Tax Planning and Preparation: An experienced dental CPA can help navigate the tax implications of selling your practice, ensuring regulatory compliance and minimizing potential liabilities.

Expert Negotiation Support: With extensive experience in the dental industry, a dental CPA can offer essential advice and assistance during buyer negotiations, helping to secure the best possible deal for your practice.
Conclusion:
Effectively preparing your dental practice for sale requires understanding and implementing best practices and strategies across valuation, profitability enhancement, due diligence, and collaboration with a dental CPA. By following the guidance provided in this blog post, you will be well-equipped to optimize your practice's value and set the stage for a successful and smooth transition.
Trust in the expertise of Ash Dental CPA to guide you through the complex process of selling your dental practice while ensuring a profitable and hassle-free experience. By partnering with our expert team, you can be confident you'll achieve the best possible outcome for your dental practice sale and pave the way for a bright and prosperous future.
Ready to take the next step in your dental career? Ash Dental CPA can help you navigate the complex process of buying a dental practice. Our comprehensive financial and business advisory services are tailored to help dental practitioners in the United States maximize their profits and improve their operations. From dental practice valuation to tax planning and preparation, wealth management, and business consulting services, we have everything you need to make the best decision for your future. Contact us today to learn more about our services and take the first step towards a successful dental practice acquisition.