Top 3 Responsibilities of a Bookkeeper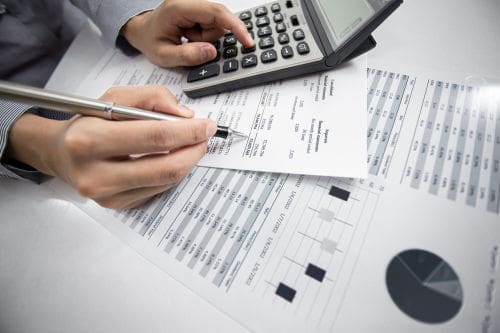 Framingham MA Bookkeeper
Framingham MA Bookkeeper | You've most likely heard that a bookkeeper is essential for any business – small or large. But with that said, how do bookkeepers benefit your business? Great question! In general, bookkeepers are trained to maintain business financial records. A bookkeeper's role could vary between businesses. However, here are the top 3 responsibilities of a bookkeeper.

Bank Reconciliation
Bank reconciliation involves comparing internal financial records with your business's bank account statements. In other words, this task allows business owners to identify unusual transactions and avoid fraud. See examples below.
Duplicated or altered checks

Unauthorized checks

Unauthorized bank transfers or withdrawals

Missing or incorrect deposits
Bank reconciliation also helps business owners to know exactly how much money is available. For example, there may be checks that have not reflected on the bank account yet. However, your bookkeeper is aware and is able to provide an accurate available balance. Proper bank reconciliation helps avoid the following:
Bounced checks

Bank fees for having low daily balances, overdrafts, credit transfers, etc.

Bank errors
Depending on your business needs, a bookkeeper will suggest if the business should reconcile weekly, bi-weekly, monthly, or quarterly.
Accounts Receivable and Payable
Accounts receivable is money that a business is expected to receive from a customer who has been provided with a product or service. The bookkeeper is responsible of tracking the account receivable of each customer. This could include creating and delivering invoices, providing statements, collecting and recording payments. On the other hand, accounts payable is the money that your business owes to vendors, utility companies, etc. Your bookkeeper will likely pay and record payments, issue stop-payments, amend purchase orders, and more.
Payroll
Payroll responsibilities will depend on your business need. However, bookkeepers have the ability of entering payroll data into an accounting system, process paychecks, and so forth. You may or may not need this service if you already have a payroll company. Nevertheless, you may want to consider having your bookkeeper manage payroll to save money.
Learn More
Framingham MA Bookkeeper | Overall, professional bookkeeping should be tailored around your business needs. Learn how bookkeeping will benefit your company today! Call Ash CPA Accounting and Tax Services at (617) 462-6651 or request an appointment online. Our firm offers free consultations and has two convenient locations in Massachusetts. Visit us at 1033 Providence Rd, Suite 4 Whitinsville, MA 01588 or at 945 Concord Street, Suite 100 Framingham, MA 01701.