3 Reasons to Hire a Bookkeeper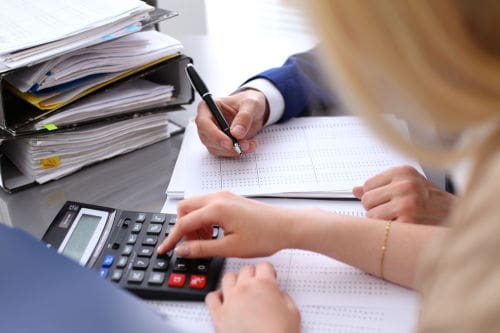 Framingham Bookkeeper
A Framingham bookkeeper is one of your most important business asset. He or she provides financial record maintenance to assure all of your transactions are documented. Bookkeepers also provide accurate financial information such as current funds availability for cash flow. Do you have a bookkeeper? If not, learn 3 reasons why you should hire one today!

Convenience
Business owners are already faced with a lot of responsibilities. Counting numbers and researching transactions should not be one of them. Your time is valuable. Therefore, hire a bookkeeper to maintain your business financial records. Many bookkeepers are flexible. The best ones will evaluate your business needs and recommend a plan that benefits you the most. Bookkeeping can be done weekly, biweekly, monthly, or quarterly. In addition, these options can offer unique payment plans to function with any budget.
Accurate and Organized Financial Statements
Every business owner needs accurate and organized financial statements. You never know when an opportunity emerges such as a potential partnership or if the IRS is requiring an audit. Therefore, accurate financial record keeping is non-negotiable. Bookkeepers are notorious for maintaining accurate financial statements and organizing them for safe keeping. So, hire one! Also, tax preparation and filing will be easier with a bookkeeper.
Professionalism
The best bookkeepers are noticeably professional and understand they represent your business. They invest in the latest software to maintain your records with high security to avoid confidential breaches. When hiring a bookkeeper, consider their experience, use of software, and training. A professional bookkeeper will not only exceed in maintaining your business finances but they will also provide a sense of security.
Learn More
Framingham Bookkeeper | Hire a professional Framingham bookkeeper today. Call Ash CPA Accounting and Tax Services at (617) 462-6651 or request an appointment online. Our firm offers complimentary consultations. Visit us at 945 Concord Street, Suite 100 Framingham, MA 01701. We proudly serve business owners in Framingham, Wayland, Natick, Southborough, Marlborough, Ashland, Sudbury, and more!