How Professional Financial Services Accounting Benefits Your Dental Practice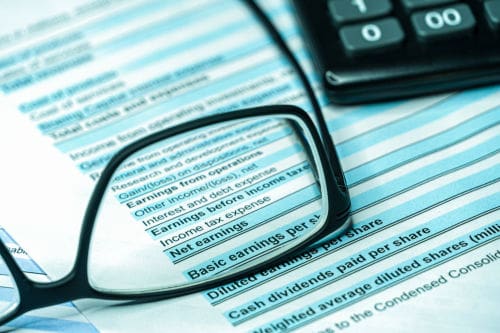 Financial Services Accounting
Financial Services Accounting | Professional financial and accounting service firms offer a wide range of services. General accounting firms cater to every business. Their focus remains on accounting accuracy and tax compliance only. An industry specialist like a dental accounting firm can provide tailor-made accounting services for your dental practice.
Outsourcing accounting and taxation services offer many business advantages. These benefits can be enhanced by partnering with specialized service providers.
What to Expect From Financial Accounting Services for Dental Services
You are partnering with a dental CPA and accounting firm. As a valued client you can expect them to provide the best services that yield results. Dental CPAs possess industry knowledge of dentistry, the services and results must reflect that knowledge too.
The benefits will include acquiring professional services as well as industry benchmarking. You will get the dental-specific benchmarking information to devise an effective tax strategy and accounting practices that minimize your tax liability.
Financial Services Accounting Offer
Expect the standard accounting and financial services from a dental CPA firm. These services must include taxation, auditing, and assurance as well.
We will offer accounting and financial services for your dental practice including:
Accounting and bookkeeping services

Tax preparation and tax filing

Cash flow management consultancy

Advice on equipment financing

Tax compliance

Auditing and assurance

Payroll services

Financial planning and budgeting
Benchmarking with industry standards is an effective way of improving business efficiency. Dental practices are no exception to this rule. Industry benchmarking requires specific analytical skills and valuable data to formulate effective strategies. Dental accounting services can provide you the sound foundation of a successful financial plan. You can then work with us to elaborate on business areas of improvement.
Benefits for Your Dental Practice
Accounting function plays a pivotal role in financial planning for any business. Accounting methods, depreciation methods, and choice of debt structures also play important roles in formulating an effective financial plan. The benefits of partnering with professional accounting services are manifold. These advantages stretch beyond cost-effectiveness and time savings.
Improved Dental Services Efficiency
Outsourcing accounting functions to an industry specialist will ease up the workload from your management. Analyses and interpretation of accounting records will provide you with valuable information on cost drivers.
Professional accounting services that specialize in dental practices can identify the cost drivers that can be minimized. Timely and accurate financial reporting can save your management's valuable time. Reducing the paperwork will speed up the accounting record processing too.
Improved Billing and Accounts Receivables
Accounting services are of no avail unless they can provide useful insights on business operations. One of the key areas for dental services to improve remains with billing and accounts receivables. As private practitioners, it remains of utmost importance to reduce the accounts receivable cycles. That improves the cash cycle and smoothens the operational efficiency.
Professional accounting services will offer valuable accounting reports to analyze billing and receivables functions. Improved collections will impact your tax liabilities as well. Avoid problems such as delayed estimated tax payments and payroll payments.
Dental Practices Industry Benchmarking
Access to industry benchmarking standards is perhaps the most important advantage that automation cannot offer. You wouldn't have access to a wide range of data set to do it by yourself as well. A professional accounting service will provide you with industry benchmarks with integrity.
Cost-Effectiveness
Combine the benefits of accounting, taxation, and business consultancy services from an industry specialist CPA firm. The accounting and taxation services alone will outweigh the costs of outsourcing in the long term. The valuable business insights and compliance will realize the cost-benefits manifolds.
Focus On Growth
You cannot focus on dental practices and business growth unless you enjoy peace of mind with financials. A general CPA firm serving any industry cannot provide business consultation in dental practices. We believe you should focus on the core business activity and provide unmatched services to the clients.
The professional accounting services will improve your staff efficiency by reducing the workload. Improved collections, cost reductions, operational efficiency, and compliance with taxation will become the pillars of your growing dental practice.
The overwhelming dental practice routine demands focus and energy for providing the best services to the clients. We aim to help you in achieving that goal.
Tax Management in Dental Practices
Minimizing tax liability and maximizing tax savings remains a challenging task for all businesses. Accounting and financial records set the basis for taxation management. Tax management includes tax planning, filing, and representation of your dental practice. A professional accounting service will lead you through the complexities of tax management in dental practices. The key to success here will also be our in-depth industry knowledge. We will ensure to minimize the tax liability without a compromise on tax compliance.