Why You Should Choose a Dentist Bookkeeper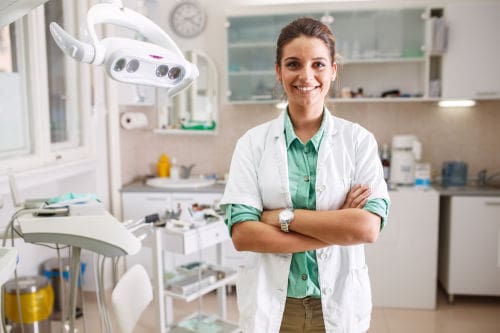 DENTIST BOOKKEEPER
Dentist Bookkeeper | As a dentist, your primary concerns are treating patients and hiring staff. It's likely you don't have the time or knowledge to be as attentive to keeping accurate financial records as you want to be. But bookkeeping is essential to any business, and a dental practice is no exception. Bookkeeping needs to be managed routinely to protect your revenue and avoid interruptions in your cash flow.
Now imagine having support from bookkeeping professionals with significant industry knowledge. For example, a dentist bookkeeper offers specialized bookkeeping and accounting designed for dental practices. They understand the unique needs of a busy dental practice and how to handle the financial challenges specific to dentists. While you might be tempted to handle bookkeeping on your own or hire just any bookkeeper, here are 3 reasons why you should consider hiring a dentist bookkeeper.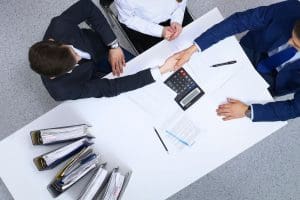 Your Practice Will Grow
Dentist bookkeepers can help you meet short- and long-term business goals by recommending the best financial practices and solutions for your practice. They will show you how to minimize expenses to help you save money. A good dentist bookkeeper can also help you conduct a comprehensive analysis of your business and show you how to increase cash flow and office efficiency without sacrificing the quality of care you provide to your patients.
You'll Make Better Financial Decisions
A dentist bookkeeper can provide you with valuable data about the financial health of your practice and identify and recommend changes and improvements based on your needs and overall goals. For example, if you're interested in investing in new equipment or office software, check in with your dentist bookkeeper. They'll tell you if you have the cash flow to handle a large purchase or an addition to staff, and if you'll get a good return on your investment. A conversation with your bookkeeper can go a long way in helping you make wise purchasing and hiring decisions and avoiding costly mistakes.
You'll Be Able to Focus Solely on Your Patients
Bookkeepers help you keep track of your expenses, revenue, payroll, and banking. When you know that the financial aspects of your practice are being managed efficiently and effectively, you are freed up to do what you do best–provide exceptional care for your patients. That's why you became a dentist in the first place. Let the dentist bookkeeper keep tabs on the financial health of your business while you keep tabs on the oral health of your patients.
Whether your practice is new or already established, a dentist bookkeeper is a great asset to your team's practice. They offer valuable analytics for practice owners so that they can better monitor, manage, and improve their operating performance and profitability. You'll have peace of mind knowing that there are dedicated, certified experts you can trust on the job as you care for your patients.
Hire Us as Your Dentist Bookkeeper
Ash Dental CPA offers bookkeeping for dental practices of all sizes. They service dental professionals in Massachusetts, Connecticut, Rhode Island, and New Hampshire. In fact, they have over 20 years of experience assisting dentists and other healthcare professionals with bookkeeping, practice management,  accounting, tax planning, and more. Call (508) 433-0029 or book online. You may also visit us at 945 Concord Street #100A Framingham, MA 01701