Dental CPA | Converting to a Hybrid Dental Practice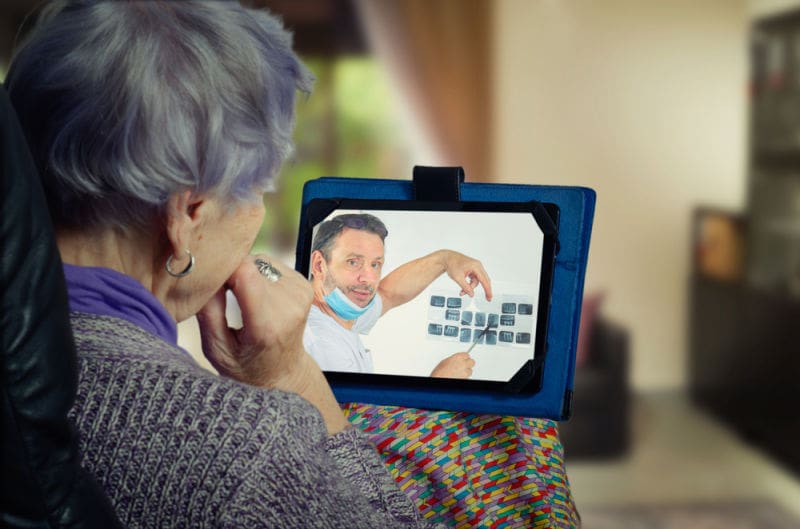 Dental CPA
Your practice may have undergone many changes to stay afloat during this unprecedented time. Plastic shields, PPE, temperature checks, and more have been implemented to comply with guidelines recommended by the CDC and ADA. Many dentists have been wondering how else they can grow their revenue. At Ash Dental CPA, we recommend going hybrid! Learn what a hybrid practice is and how you can do it too.
What is a Hybrid Practice?
A hybrid practice operates in-person and virtually. This includes the staff and patients! How? Not all staff members need to be present. For example, the appointment coordinator can easily work from home. Likewise, those who manage the billing and scheduling can also work from home. The dentist can utilize telehealth platforms to meet new patients interested in elective procedures. Those who decide to move forward with the procedure can then schedule an in-person exam to finalize the details of the procedure and cost.
How Does A Hybrid Practice Fit My Bottom Line?
Consult with your dental CPA. He or she will review your financial health and current work structure. Upon their findings, they'll make recommendations on how your practice can successfully convert to a hybrid structure. We highly recommend exploring this route to assure your short and long term financial goals are met. 
For instance, dentists are able to meet with more potential patients with telehealth. This platform allows them to introduce themself and their practice, while discussing potential treatments the patient may consider. In other words, telehealth allows you to expand your reach and brand more personally. And if you schedule your telehealth appointments right, your practice will operate more smoothly while reducing in-person consultations and lost time.
What Consultations Should I Offer Virtually
Many dentists offer similar services. If you offer Invisalign, this would be a great opportunity. You can meet with prospective new patients virtually to discuss what Invisalign is, how it works, and what to expect. Additionally, many patients may have questions that they want answered before they step into an office. Therefore, this virtual consultation benefits both parties. Other great consultations are teeth whitening, dental implants, veneers, braces, and CEREC. These procedures require a lot of patient trust and education, making them perfect for virtual consultations
How Can I Get Started?
Schedule a consultation with Ash Dental CPA. We have over 20 years of experience assisting dentists and their unique practices. We'll discuss how converting into a hybrid practice can benefit your goals. Call (508) 458-6789 or book online today!