Accounting for Dentists: 3 Tips for a Profitable Practice
Accounting for Dentists
Accounting for Dentists | Success has no true definition as everyone values achievements differently. But in the dental industry, success means loyal patients, office efficiency, a growing practice, minimal expenses, and large profits – to say the least. That's why we highly recommend that all dentists have a dental CPA. There are many factors that affect a dental practice, both positively and negatively. However, working alongside an accounting expert, will allow your practice to grow. A profitable practice is easy to obtain with an experienced dental CPA. Hire one. And afterwards, be sure to follow these 3 tips to maintain a profitable practice.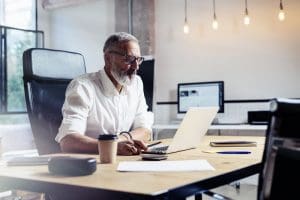 Reduce Expenses
Reduce costs sounds like a no-brainer. But, you would be surprised at how easy it is to overspend while maintaining operations. Dentists are busy, and it is easy to overlook your expenses. No worries. Your dental CPA will provide you with a financial analysis and show you how to reduce your expenses. Follow his or her recommendations, and you will gain more profit or opportunities to invest.
Learn Financial Terms
Financial terms such as "profit" and "expense" are almost common knowledge. And as a dental professional, you are highly educated, well-rounded, and very busy! This is why you need a dental CPA to help you understand your practice's unique financial status and roadmap for success. That means learning additional financial terms such as cash flow, accounts payable, accounts receivable, accrued expense, balance sheet, gross margin, and so much more. These terms have generic definitions but what do they mean for your practice? Find out with a dental CPA and base executive decisions using this valuable information.
Maintain Appointments with Your Dental CPA
Meet with your accountant as often as they recommend, and be prepared. What new challenges have you faced since your last visit? How did your revenue change since implementing the recommendations made by your CPA? Ultimately, your dental CPA will review your generated reports to be sure you are on track in meeting your short and long term goals. They will also suggest new recommendations, if needed. Remember, they are experts at growing dental practices so rely on their assistance.
Learn More
Accounting for Dentists | As mentioned earlier, there are many factors that affect a dental practice. Learn how to best grow your practice with a dental CPA. The team at Ash Dental CPA has over 20 years of experience. We proudly accept new clients, and we encourage you to schedule a complimentary consultation today. Call (508) 433-0029 or book an appointment online. Moreover, our office is located at 945 Concord Street #100A Framingham, MA 01701.